Mission
Open Door Mission is a Gospel Rescue Mission that meets the needs of individuals and families while inspiring HOPE for lasting change.
Vision
Open Door Mission is a Gospel Rescue Mission breaking the cycle of homelessness and poverty.
1

RESCUE

Open Door Mission welcomes people with the utmost respect and provides a place where they can feel safe and cared for. By honoring each person's value and worth, we affirm their dignity. We go beyond a simple meal and bed by offering hope and healing. (Psa. 23:5, Rom. 12:3-5)
2

REDEEM

Open Door Mission believes in leading people back onto the right path in accordance to God's word, into their own relationship with God the Great Redeemer. Redeeming a life is intentional, sacrificial, and costly in actions and resources. (Psa. 23:2; Col. 3:12-17)
3

REBUILD

Open Door Mission has a focus on loving God and loving others as it forms the foundation of relationships. Elements of committed relationships include trust and compassion. Life transformation occurs in the context of committed relationships. (Psa. 23:1; John 13:34, 35)
4

RESTORE

Open Door Mission is committed to living out grace and speaking the truth. We encourage people, and each other, to keep our eyes on Christ. Restoration corrects and strengthens a person using the balanced principles of truth (the rod of Psa. 23) and grace (the staff). (Psa. 23:3, 4; Hebrews 12:1-3; James 4:8)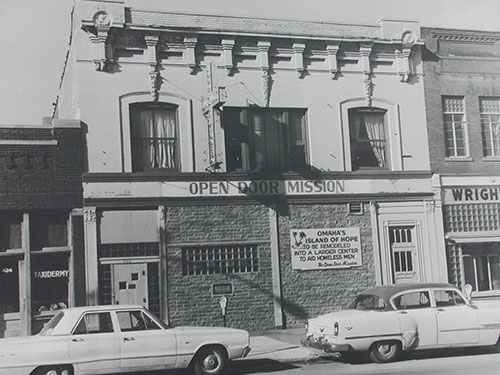 Our History
Visit our timeline below for an in-depth at the Mission's History over the last 63+ years!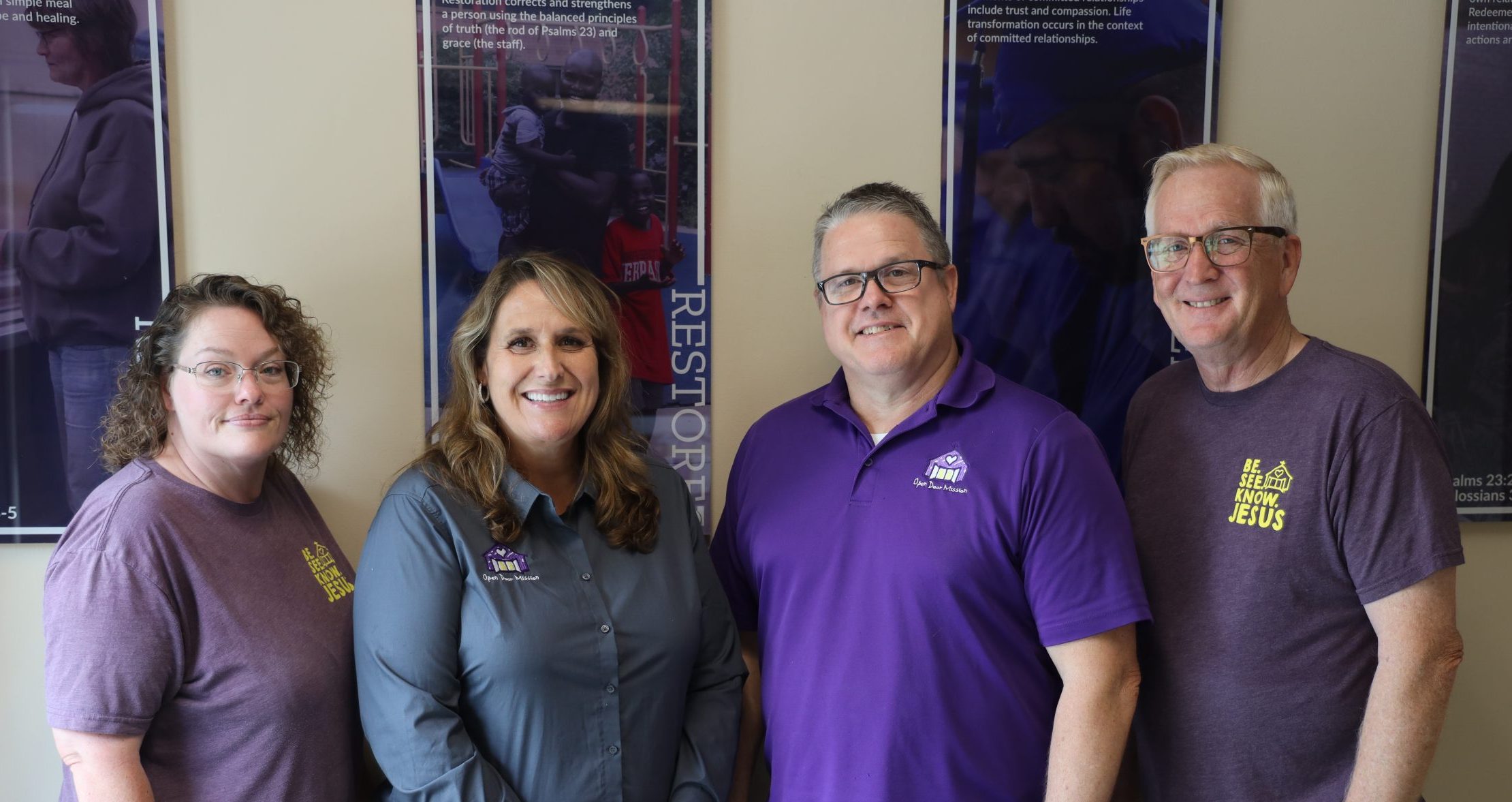 Senior Leadership Team
Open Door Mission's Senior Leadership Team consists of a dedicated team of professionals that are responsible for the oversight of the ministry. Our senior leadership team inspires excellence, competence and fellowship while fully embracing people who are experiencing homelessness with the love of Christ.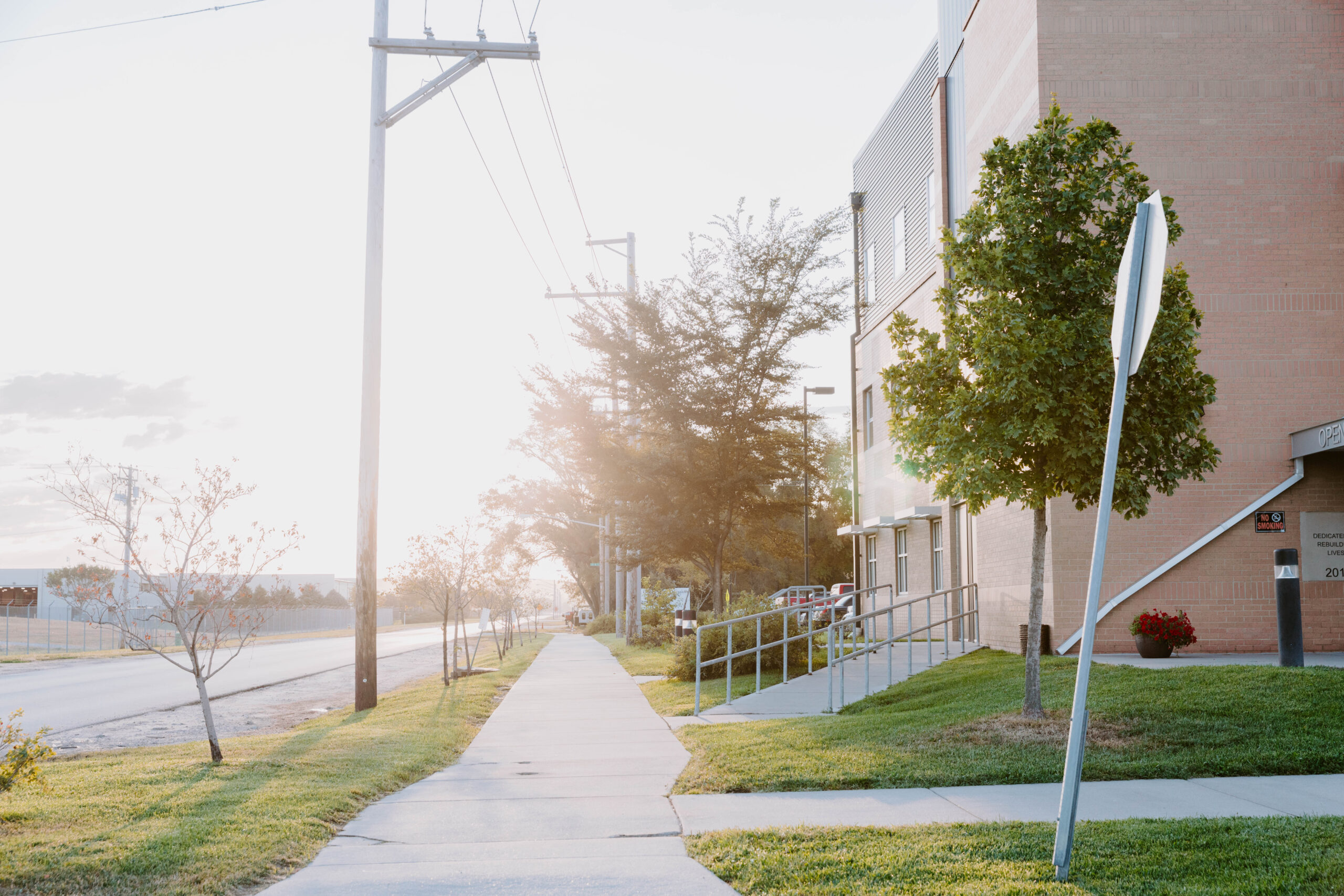 Main Campus
The Open Door Mission team and volunteers are committed to helping people who are experiencing homelessness and empowering others through homeless prevention resources that see lives transformed.
Open Door Mission believes in sound, biblical stewardship of our finances, our programs, and the people we serve.

» VIEW FINANCES
Understanding the problem of homelessness is a critical first step to providing lasting solutions. That's why we've provided answers to some of the basic questions many of us share.

» VIEW FAQs
If you are a dedicated Christian, with a desire to impact others through your job and feel good about your contribution, we hope that you will view our current job openings and prayerfully consider applying.

» VIEW OPENINGS