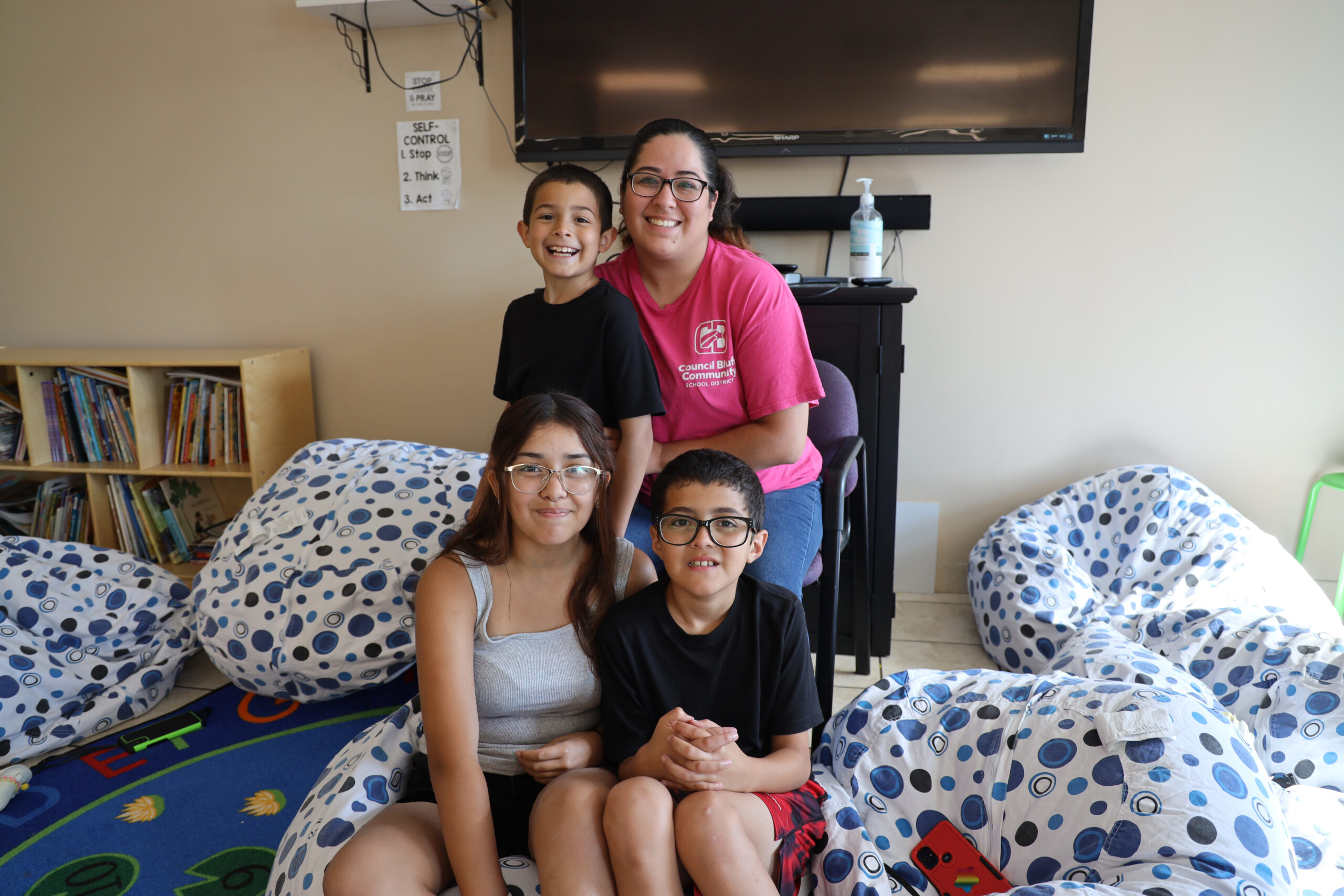 Two years ago, Patricia and her husband decided to move from Texas to Omaha along with their three children. Shortly after, however, her husband left Patricia to be the sole provider and caretaker for their children.
Patricia and her children were forced to move out of their apartment and into a hotel room as she made ends meet by working as many hours as she could. She even took on a new job to make sure her family's bills were paid, but it was a continual struggle. As a single mother, it became increasingly difficult to balance her children's needs with her family's growing financial burdens.
As one child began experiencing significant behavioral health challenges, Patricia had to reduce her work hours to better support her child. After months of struggling with no car and limited resources, the weight of her situation became too much to bear alone. So Patricia asked for help.
Thankfully, God brought Patricia and her family to Open Door Mission's Lydia House. Now in a safe, stable, and supportive environment, Patricia has been able to increase her work hours while her children participate in Open Door Mission's Camp + Care program this summer.
Working with her caseworker, Patricia has also overcome transportation barriers and been connected with doctors and therapists to help Patricia address her child's mental and behavioral health. They are already seeing improvements, and God is bringing their family closer together. Patricia even has capacity to dream into her own future with plans pursue becoming a CNA.
Thank you for helping break the cycle of homelessness and poverty for families like Patricia's.
"For I know the plans I have for you", says the Lord. "They are plans for good and not for disaster, to give you a future and a hope." – Jeremiah 29:11