Volunteering at Open Door Mission means more than just giving time. It means feeding the hungry, clothing the needy, cherishing those often times forgotten, and sharing the love of Christ! Join us to make an impact every month. 
Walk-In's Welcome at Elkhorn & Council Bluffs Outreach Centers
Tuesday – Saturday, 10 AM – 5 PM
Volunteer Application needed prior to volunteering.
The Timberlake Outreach Center is closed until further notice due to renovations,, and not accepting walk-in volunteers. But groups of 10 or more can schedule volunteer times at our Timberlake Outreach Center. Please call Volunteer Services at 402-829-1504 to schedule.
New Volunteer
Welcome to the Open Door Mission family! Get started by attending an orientation, checking out volunteer opportunities, or signing up!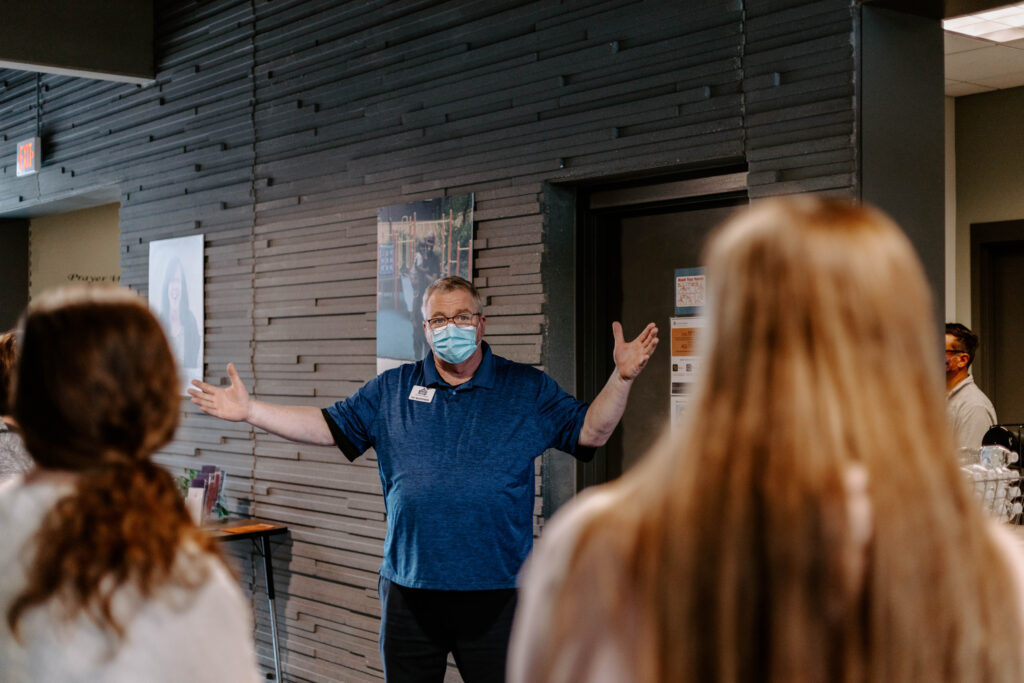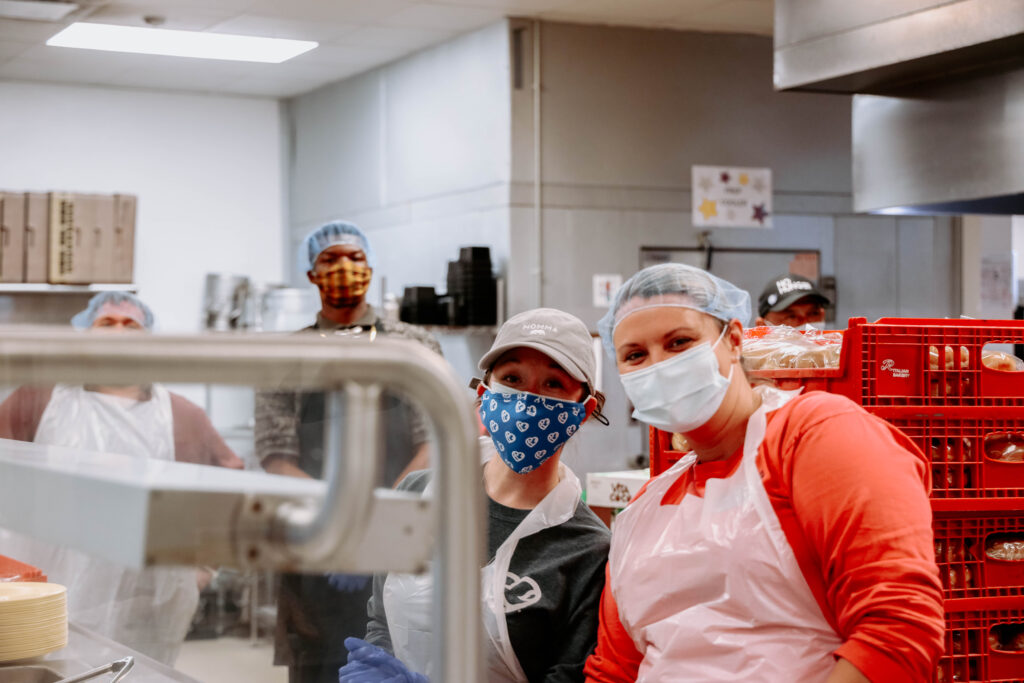 Returning Volunteer
You're always welcome back! If you're wanting to sign up to volunteer again,
click the button below to get started.
Volunteer In Place
You can make a difference from the safety and comfort of your own home.  There are many projects that can make an impact on others including organizing a virtual drive to meet an urgent need.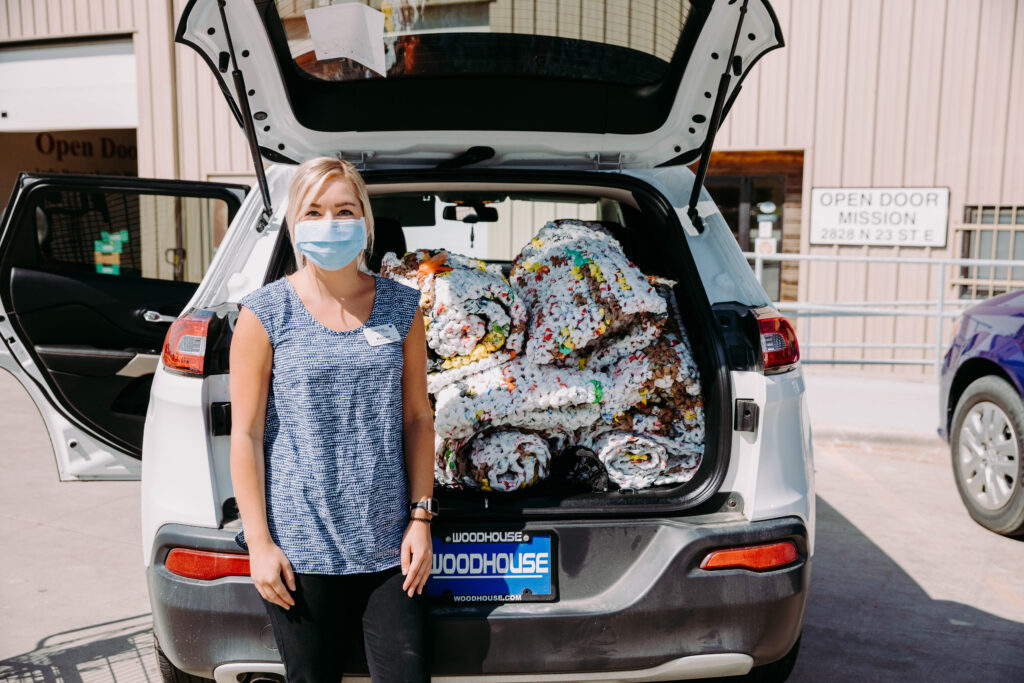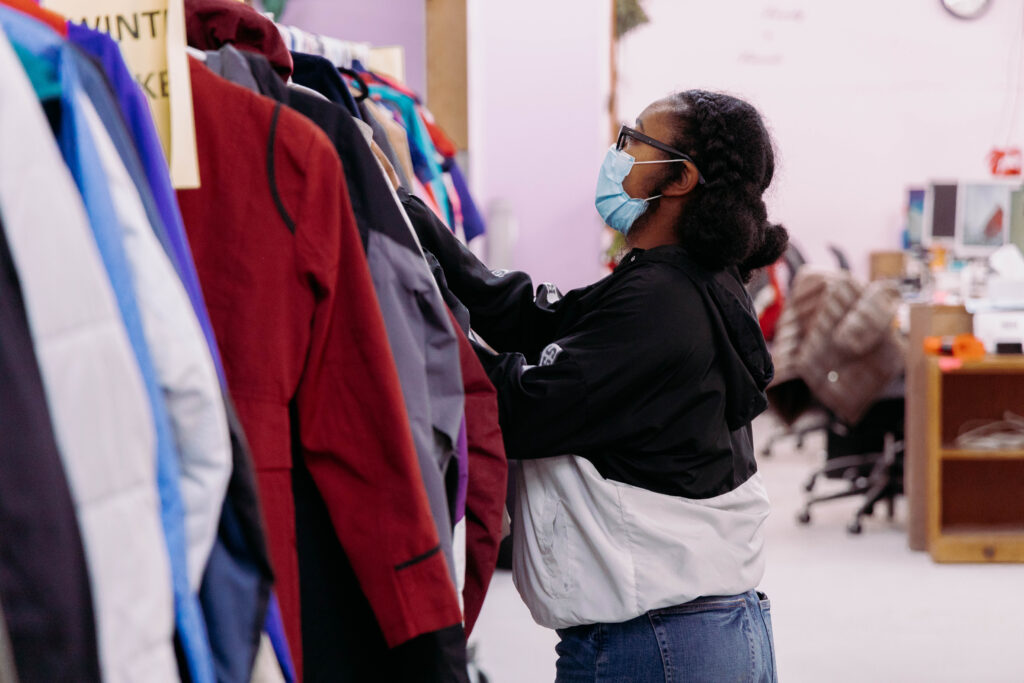 Community Service/Diversion Hours
Community service hours are available at the Donation Outreach Centers: Timberlake, Elkhorn & Council Bluffs.  You may self-schedule your volunteer time after your application has been approved. 

(Kitchen food prep, meal serving, and Administration opportunities are NOT part of approved community service).
Before you volunteer, feel free to read our Volunteer Waiver and Volunteer Health Policy.
"For I was hungry and you gave me something to eat, I was thirsty and you gave me something to drink, I was a stranger and you invited me in, I needed clothes and you clothed me, I was sick and you looked after me, I was in prison and you came to visit me.'…
whatever you did for one of the least of these brothers and sisters of mine, you did for me.'"
Matthew 25:35-36, 40