Volunteer Opportunities
As we pray for our community and the world during this pandemic of COVID-19, we want to give you a word of comfort and hope. We hope that you and your loved ones are staying safe and healthy and assure you that we are taking proactive measures at our facilities to support and ensure the safety of those we serve.
Thank you for your understanding and prayers through these tough times as we serve vulnerable people with weakened immune systems. Because of your continued support, men, women, and children experiencing homelessness have access to shelter and critical resources that, ultimately, help them transform their lives.
On June 1st, 2020, Open Door Mission lifted Shelter in Place and began Phase One of Volunteers Return to Work on the Open Door Mission Campus.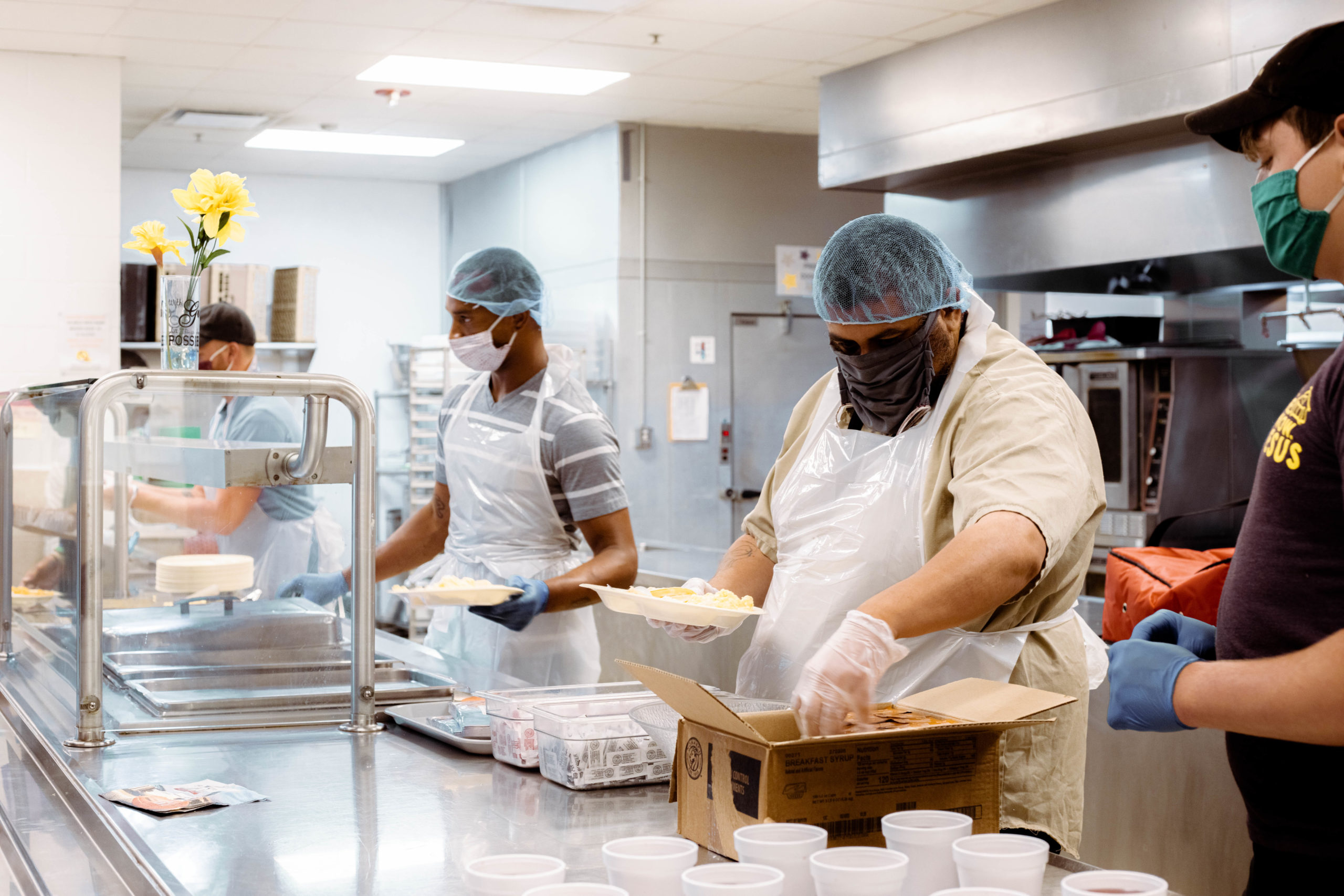 Please read our Volunteer Waiver and Volunteer Health Policy before proceeding to the "Get Started" portion of this page.
"For I was hungry and you gave me something to eat, I was thirsty and you gave me something to drink, I was a stranger and you invited me in, I needed clothes and you clothed me, I was sick and you looked after me, I was in prison and you came to visit me.'…
whatever you did for one of the least of these brothers and sisters of mine, you did for me.'"
Matthew 25:35-36, 40