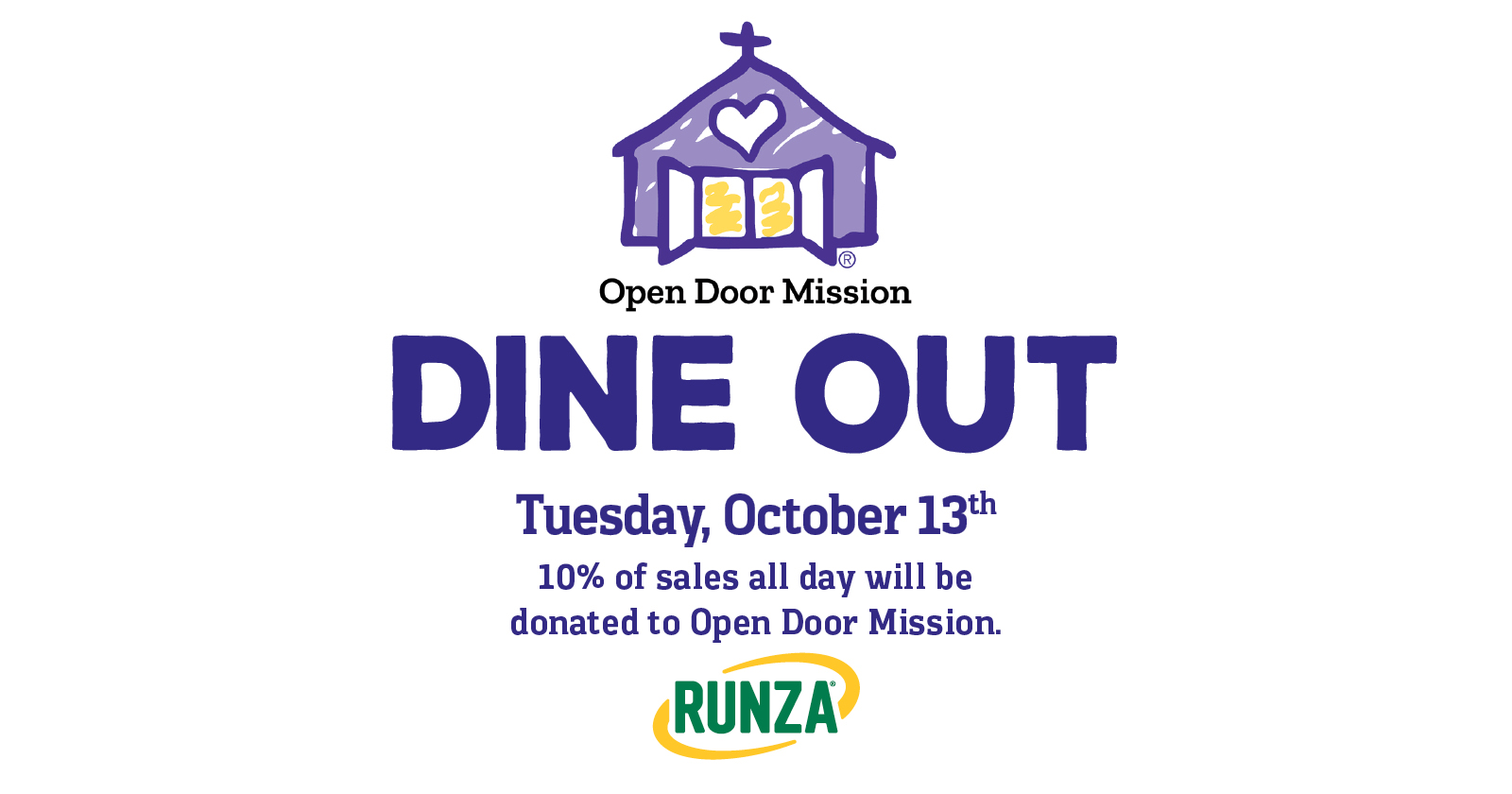 Runza Dine Out to End Hunger
October 13, 2020
Enjoy a meal out (or via drive-thru) while making a difference in your community. 10% of all this day's sales at all local Runza restaurants will be donated to Open Door Mission!
» learn more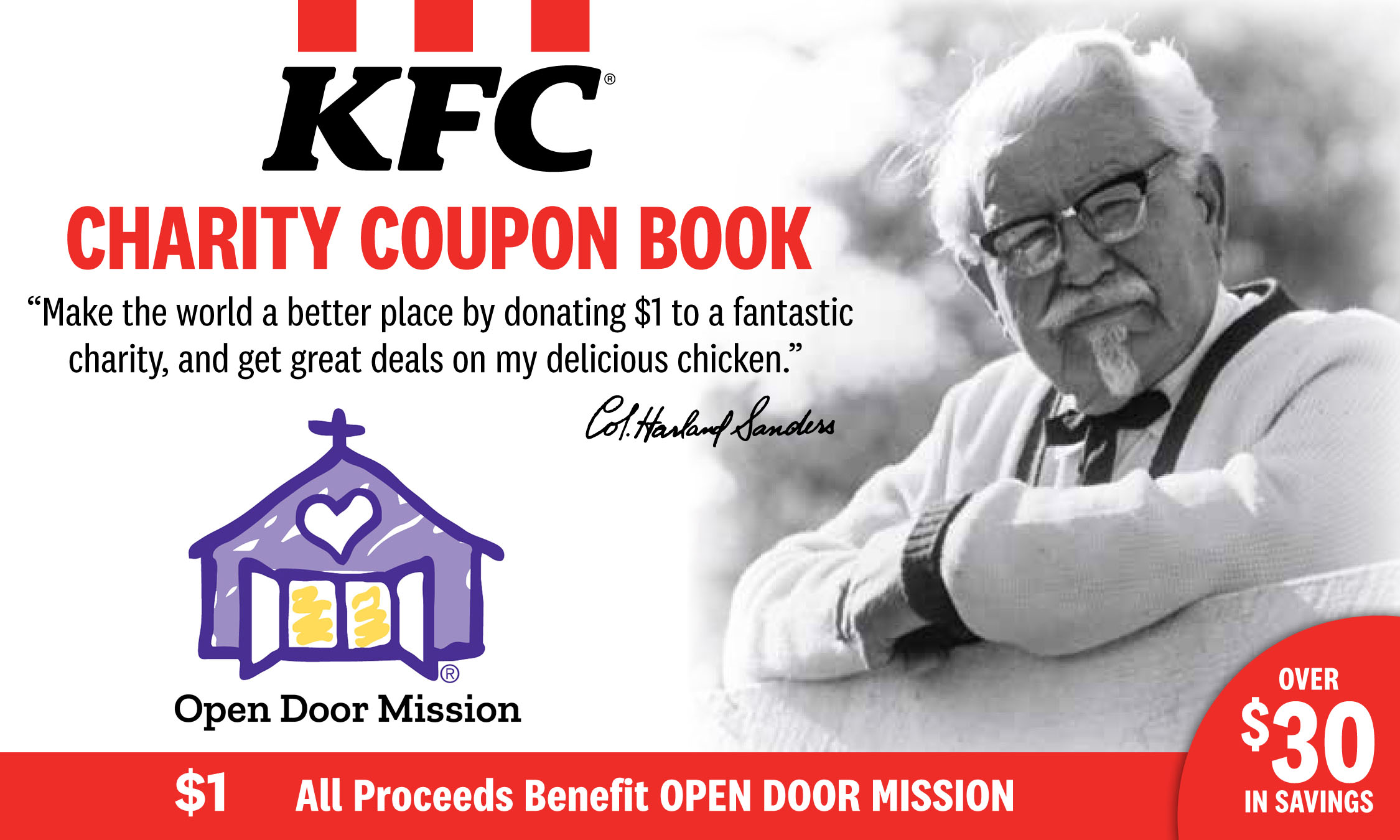 KFC Charity Coupon Book
August 24, 2020
From August 24 - September 30, 2020, purchase your KFC Coupon Booklet at local KFC Restaurants! All proceeds benefit Open Door Mission. For just $1, get over $30 worth of savings!
» learn more