Use this guided search to find opportunities to serve!
Holiday Volunteer Opportunities
Giving Tuesday – December 1, 2020
Christmas / Christmas Eve
Other Volunteer Opportunities
Garland Thompson Men's Center
Interested in any of these volunteer opportunities? Sign up now to get started!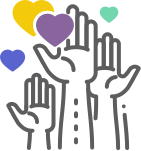 More Information
Please contact the volunteer department by email volunteer@opendoormission.org or phone at 402-829-1504 to discuss how your team can start ministering at Open Door Mission.