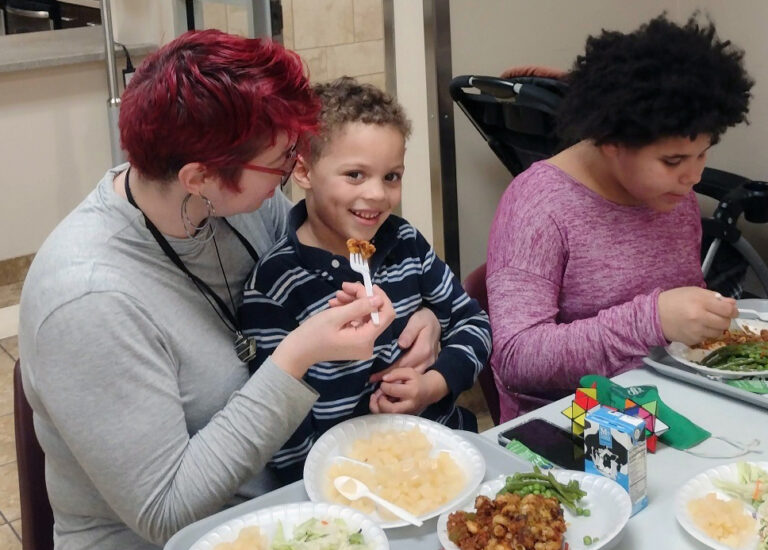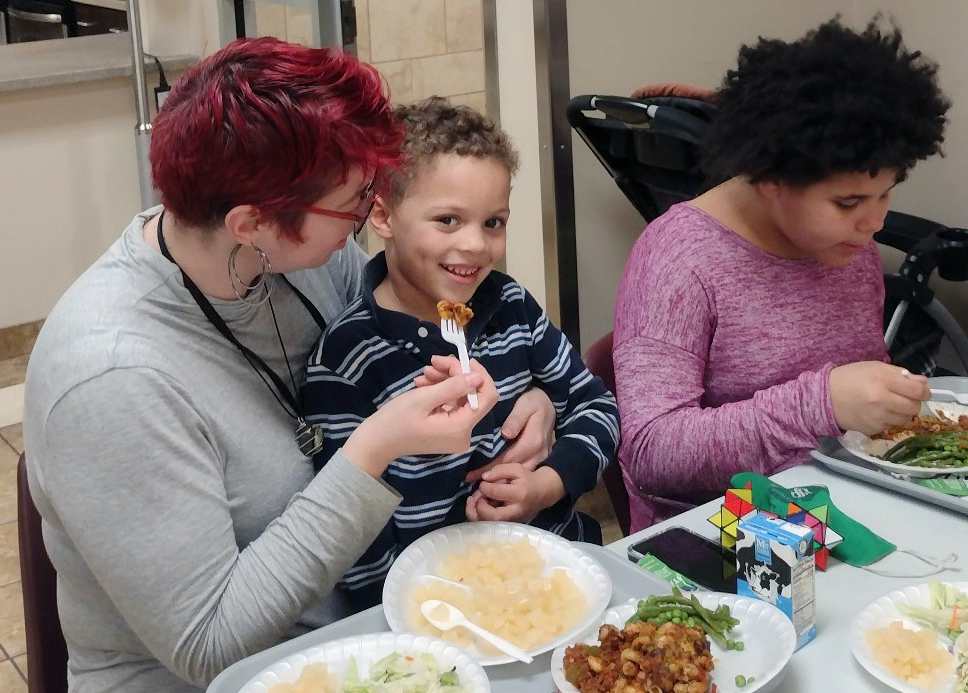 Jodie's story began after uprooting her life and fleeing from an abusive relationship along with her two kids. Jodie had been in a 7-year relationship with a man she had known since she was just 15 years old. Over the years of their relationship, emotional and mental abuse progressed and warped Jodie's sense of reality. Eventually, her abuser began showing physical aggression, and Jodie knew that she had to leave. With few belongings and no where else to turn, she left with her two children to seek refuge.
Leaving that relationship was one of the hardest things Jodie had ever done, and it felt like she was taking steps in the right direction. She became sober from drugs and alcohol soon after leaving, and she successfully cut ties with her abuser. Still, a long road remained ahead of Jodie.
In between transitional housing and shelter care, she found no peace. With concerns about security and others around her actively using drugs and alcohol, Jodie knew there must be something better. "I felt like I had to walk on eggshells, and the environment I was in just did not feel safe for me and my kids. At times I was terrified."
Through it all, God continued to work in Jodie's life. Jodie called a friend who told her about Open Door Mission. Right there on the phone, in the middle of the night, her friend prayed over Jodie's life and read scripture to comfort her pain. Her friend told her of a place where she and her children could find safety as a family and receive the support she needed to get back on her feet. The next day Jodie came to Open Door Mission's Lydia House and hasn't looked back.
Jodie and her two children are safe, secure, and at peace at the Open Door Mission. Since arriving, she has regained her job, paid off debts owed, and is working toward finding her own self-sufficient housing. Jodie immediately knew Open Door Mission was different from any other place she'd been before. She was surrounded with support in a safe and secure environment that allowed her to focus on her goals as well as being a mother. Jodie has also enrolled in Discipleship classes and attends therapy every week.
Most of all, Jodie has strengthened her relationship with the Lord. "I've learned how to pray and read the Bible in a totally new way, and I've realized that there's no other source of ultimate love and compassion except through Jesus Christ."
Love does not delight in evil but rejoices with the truth. It always protects, always trusts, always hopes, always perseveres. ~ 1 Corinthians 13:6-7