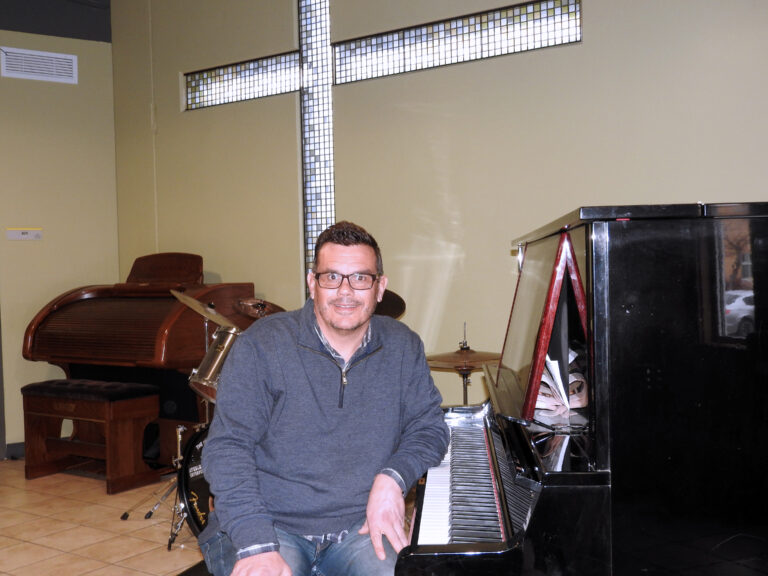 Johnny grew up in a family of musicians and entertainers, performing alongside his father and younger brother from the early age of 10. In the business of music and entertainment, Johnny grew up fast and began touring the world with a well-known vocal group at 17 years old. While this experience allowed him to see the world, it also introduced him to alcohol at a young age which would lead to a long and difficult battle with addiction.
In his touring years, Johnny became familiar with alcoholism as one of his touring members struggled with addiction. Soon, he developed drinking habits of his own, and after years of touring, he moved back to Omaha to start his own business in music advertising. He saw success in his business, but alcohol continued to be a lingering problem in the back of his mind. Even in his most difficult battles, he justified functional alcoholism by the success of his business and the approval of those around him.
In 2020, a spiral of events caused Johnny to close his business and it was finally clear that he struggled with addiction. Just a few years prior, Johnny's younger brother died by suicide, and this deep emotional pain led him to increase his drinking. As alcoholism progressed, he still was searching for something more as he began using drugs for the first time in his life.
Through these struggles, Johnny separated himself from his family and friends, he eventually found himself homeless.
Thankfully, God called Johnny to the Open Door Mission in November 2021. In his time here, he has become sober, rekindled his faith in Christ, and has graduated this past March! Johnny also enjoys giving back to others by serving in the kitchen, front desk, TOC, and other areas of Open Door Mission.
"The program at Open Door Mission has allowed me to get sober, get back to learning and following the word of God, and also give back to those around me."
Praise be to the God and Father of our Lord Jesus Christ! In His great mercy He has given us new birth into a living hope through the resurrection of Jesus Christ from the dead. – 1 Peter 1:3