COVID-19 Hunger Hero Virtual Food Drive
Shop for Open Door Mission's most urgent needs online! All orders will be shipped directly to Open Door Mission's Campus.
Seasons change, but hunger remains. Be a COVID-19 Hunger Hero today!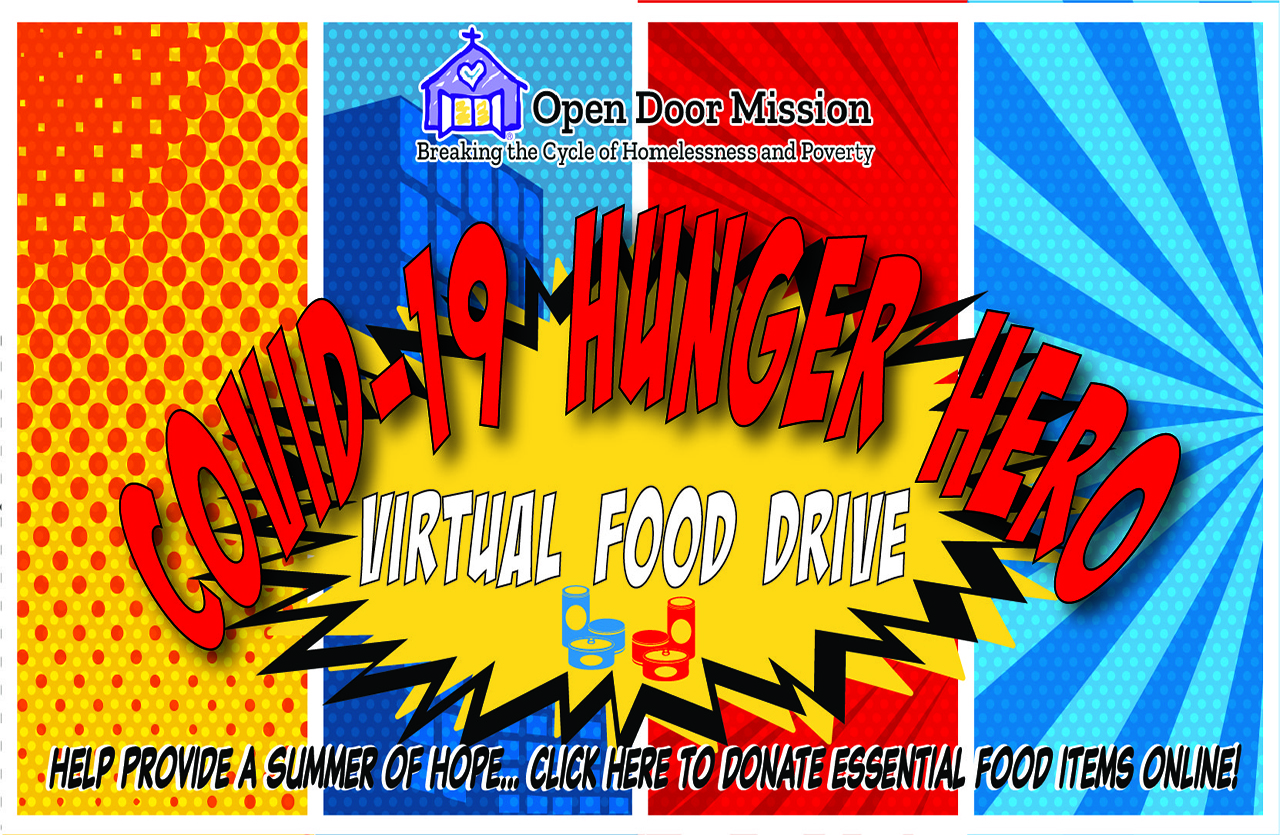 Open Because of the COVID-19 pandemic, Open Door Mission anticipates more people than ever before will need our help.
You can now help feed the hungry and homeless from the comfort of your own home by shopping online from our WishList! Items will be shipped directly to us to help those who need it most.
Canned Fruit
Smucker's Uncrustables
Pasta/Noodles/Rice
Salad Dressing
Peanut Butter & Jelly
Canned Meat
Boxed Meals
Macaroni & Cheese
Cold Cereal
Breakfast Bars
Below, are clickable links that will take you directly to websites where you can help Open Door Mission, as easily as you shop online for yourself.