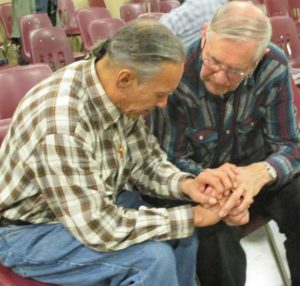 Today, during my last meeting for case management/discipleship, I met with Steve who is in our Journey to Work program. He had made a ton of progress on his Bible packets and was asking a lot of questions about the Bible and redemption.
So with it being my last meeting, I could either end the meeting at the normal time and use my last hour to wrap up all of my paperwork and head home, or, I could use that last hour and make extra time to dive into the Bible with this man. As you could probably guess I chose to  share the Gospel of Jesus Christ.
Praise God that Jesus has been calling this man to himself and he has finally answered the call! He made a decision to repent of his sins, put his faith in Jesus and start living a new life. Praise God that he is at work even at the end of the day when you're ready to go home.
Jacob Carr
Recovery Case Manager