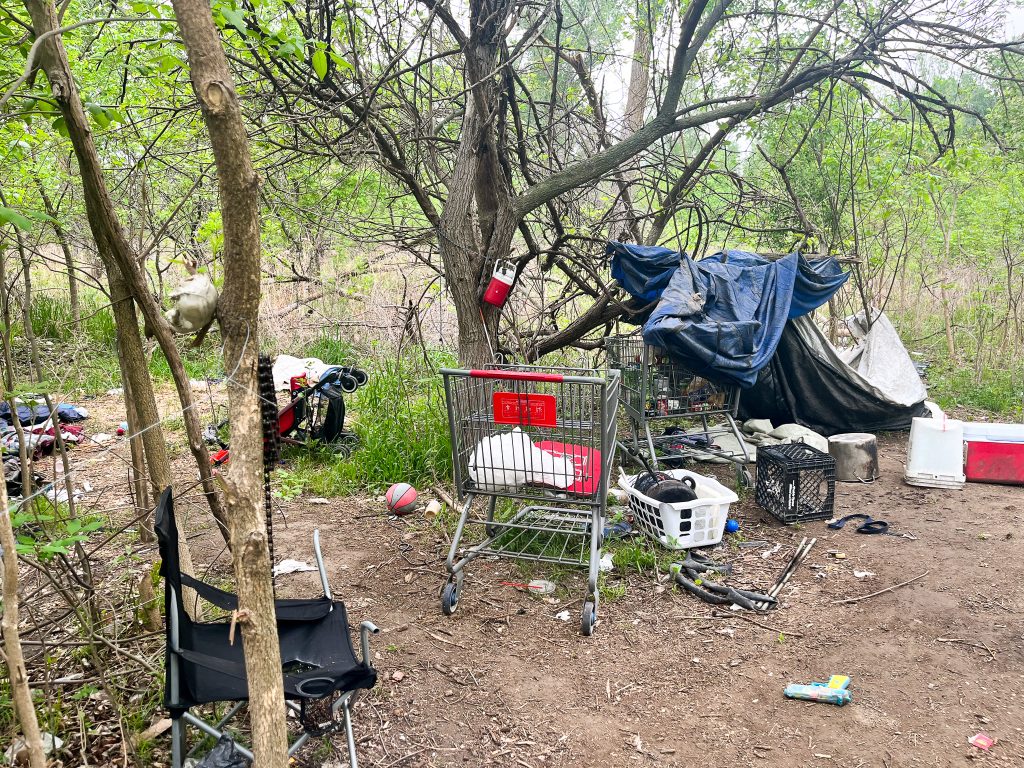 Friday we went on the streets to serve some of our friends and I noticed some new tents in some trees and we took a walk in the woods to find those that needed help. We met new friends in need and even saw some new relationships formed amongst those living in the woods. We watched them help each other by giving those less fortunate some of their items they didn't need. It was a special moment to watch those who have practically nothing give to those who they felt were in need more than them.
The one practice I make a point of is before we leave for the
streets
we pray and I ask the Holy Spirit to lead us to who He wants us to take care of. There are so many in need and we can't get to even a tiny fraction.
We were close to heading back for appointments and I listened and instead of coming back to ODM I was prompted to go the opposite way. It was there that we met a refugee mother and her child from Serbia. She has been in the states with her family for the last month, and been in Omaha for two weeks. After talking (through google translate), I learned that there were over 20 of them who were either living in their cars or putting money together to rent a room at a nearby hotel.
With ODM's Steve help I was able to contact a partner of ours and we secured rooms for their families for the weekend and they will meet today in hopes of getting more permanent housing. I spent two hours at the intersection with this family until they could get the help they needed, while ODM's Amy packed food from the kitchen so that they could eat for the weekend. It was a team effort and I'm so grateful!
Written By: ODM's Christina