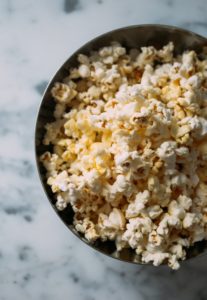 How are YOU doing with Biggest Loser for Jesus?? Did you start off well but maybe got off track, or are you doing great and pushing forward? No matter where you are at on your journey KEEP GOING!!!! I saw this short article on snacks and thought I would pass along.  No matter what you are doing, even if you are just thinking about making some changes in your eating habits just remember YOU CAN DO THIS!!
First Place 4 Health: Planning is the key when it comes to healthy eating…including your snacks! So when that hunger strikes in the middle of the day, you can resist the cookie temptation by being prepared. Stock your refrigerator with the quick and healthy snack ideas below to help you stay on track.
·         Hummus and Sugar Snap Peas
·         Cottage Cheese and Berries
·         Cheese Stick and a Cup of Red Grapes
·         Peanut Butter and Banana or apples
·         Air-popped popcorn
·         Cucumber Slices and yogurt dip
Want to create your own quick and healthy snacks ideas? Base them around protein, fruits and veggies, making sure they are approximately 200-300 calories to stay satisfied and energized.
Amy Buss
Human Resources Director