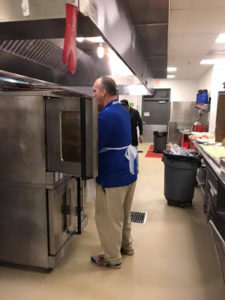 I wanted to take a moment to recognize the men in our New Life Recovery and Journey to Work Programs for helping out so much around the Mission! I've seen men helping with snow removal, cleaning dorms, serving lunch, making sandwiches and sack lunches, and so much more. What's even better is they always have great attitudes about helping out.
The other week, the program men they made 12 big bags of sack lunches (40 lunches in each bag) and four trays of 70 sandwiches each! What a blessing this was!
It's always great to work alongside the program men because I get to share about why I came to do ministry here. God is faithful to provide divine appointments so it's up to us to not miss them!
Brian Springer
Hospitality Director