Ephesians 4:29
29 Let no corrupting talk come out of your mouths, but only such as is good for building up, as fits the occasion, that it may give grace to those who hear.
As Christians we are to pray in all things. Sometimes though, we have to be careful not to use prayer as a tool for gossip. God knows all the details of a prayer request; we don't need to add our judgement.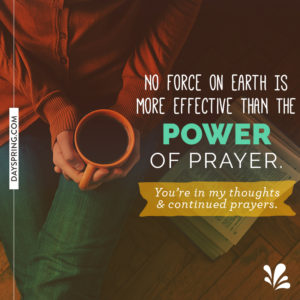 One of the good things about working at Open Door Mission is all of the of pray. New Life Recovery classes start and end with prayer. Guests or employees can go to someone and ask for prayer anytime. I find joy in being able to go to another friend/employee and say, "I need prayer." No questions asked, just an understanding that prayer is powerful and needed.
A special blessing for me is when a guest asks me to pray for them, or I can ask a guest if I may pray for them. At Open Door Mission, there is a confidence that prayer is sacred and a blessing.  We need to make sure our prayers for others are sincere, encouraging and respecting the person's privacy.  When people know they can "trust" your prayers, they will see that lifting all things up in prayer is a blessing and joy.
Maggie Cope
Donor Relations Coordinator