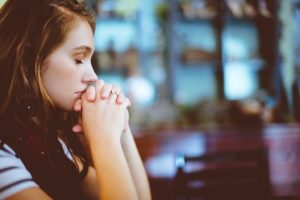 Working in full time ministry, especially during the holidays, can be exhausting. Our work-load is never ending and we can feel overwhelmed. I don't know about you, but sometimes I feel like I am failing God when I start feeling overwhelmed. But I am reminded that the Bible tells us that it's OK that we get tired; it says "His power is made perfect in weakness" (2 Corinthians 12.9). God is not disappointed by our exhaustion, but he also doesn't want to leave us in that place.
Praying that God encourages your heart today.
"Come to me, all you who are weary and burdened, and I will give you rest. Take my yoke upon you and learn from me, for I am gentle and humble in heart, and you will find rest for your souls. For my yoke is easy and my burden is light" (Matthew 11:28-30).
Amy Buss
Human Resources