Dear Friends,
There were 25 staff and guests that tested positive for COVID-19 during the month of May. Following the recommendation of the Douglas County Health Department, Open Door Mission's Campus completed 14 days of quarantine on Monday, May 25th. Open Door Mission's housing programs have now all reopened to accept new guests. Within the first 24 hours, 8 men and 2 women found refuge and safety on Open Door Mission's campus through safe shelter. Open Door Mission is preparing to lift its Shelter in Place Policy on Monday, June 1st, 2020.  The Shelter in Place Policy was implemented on March 25, 2020. 
 Many programs will remain on pause as Open Door Mission implements a Volunteer Return to Work Roll Out. This is in 6 phases for approximately 15,000 volunteers.  This will begin on July 1 and take approximately 6 to 8 weeks to complete.
 We appreciate all the prayers, patience and understanding over the last few weeks as we adapted to what we needed to do for the safety of our staff and guests.  We are relieved that we are COVID-19 free, but our vigilance and dedication to following the CDC and DCHD guidelines and best practices will continue so that Open Door Mission can continue to serve the homeless, addicted and those in poverty in the safest environment possible.
Please visit www.opendoormission.org for COVID-19 urgent needs and a complete list of volunteer from home opportunities.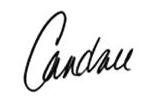 Dr. Candace L. Gregory
President/CEO Open Door Mission