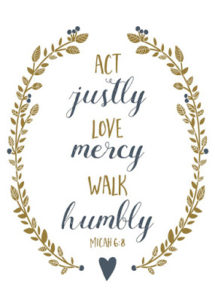 My name is Dal. I started this journey at Open Door Mission after being unsuccessful at a couple of other treatment facilities. I joined the New Life Recovery Program and was doing pretty well until I had to leave for 30 days because I could not quit smoking. I restarted the program after than month and am now a graduate! I entered The Urban Ministry Institute program which upon completion will give me a two-year Associate's Degree in urban ministry, I look forward to continuing that program over these next two years.
I want to take a moment to thank the staff and many volunteers here at Open Door Mission. Your hard work and efforts have not gone unnoticed. One of my favorite biblical passages reads,
He has shown you, oh man, what is good. And what does the Lord require of you but to do justly, to love mercy, and to walk humbly with your God? –Micah 6:8
Thank you for giving me a second chance.
Dal
Open Door Mission Graduate