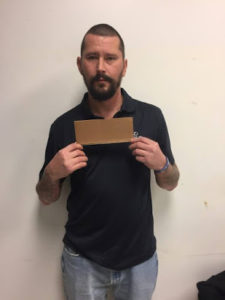 David has been homeless on and off for four years. He mostly stayed in the woods, using cardboard as a base, piling leaves and brush on top to keep dry and warm. But this was only sustainable for so long, as he had an alcohol and prescription pill dependency which landed him in trouble and unable to see his daughter and 2 year old grandson.
He decided to make a change and enroll in the New Life Recovery Program. Since then, he has re-invited God into his life, is sober, and is getting re-baptized. He says, "I am doing this for me, so I can be in the lives of my daughter and grandson."
David also adds that Open Door Mission has shown him he is worthy of having a decent life, and he hopes his story can change people's lives. We pray you hear David's story and are touched by what God is doing here at Open Door Mission. He changes lives every single day and we want to thank you for being an important part of this Mission!
Lauren Catlett
Communications Specialist