As Christmas approaches we start frantically shopping for gifts. We want to get that perfect gifts for that special person. We often get so busy we forget why we give to others. It is not the amount of money we spend; it is the blessing of bringing joy to someone. To help the Open Door Mission here are 3 gifts you can give. Give one or give all, give as the Lord
leads you.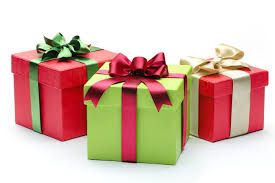 Donations: The mother, whose children are grown, loving folds baby clothes and blankets to give to Lydia House so a new homeless mother can wrap her child in love. The widow that gives her husband's "dress for success" clothing to the Garland Thompson Men's Center so another man has a chance to succeed. The children that learn to share by giving toys no longer played with or books no longer read to children living in poverty so that they may have a time of play. We appreciate monetary donations also. The monetary donations help us keep the lights on and the toilets flushing.
Volunteer: Without volunteers Open Door Mission couldn't do the work that needs to be done. When you volunteer you are not just helping the mission and those that live here, you are helping your city, county and state. Teaching a class, mentoring someone, reading to children or serving a meal can make a big difference in giving hope. Give your time to make a difference. Volunteering blesses others and you.
Pray: Everyone at Open Door Mission needs prayer. Pray for the leaders, teachers, counselors and case workers to have wisdom and discernment in dealing with each individual. Pray for the guests to see that Jesus can change their life. Pray for them to have strength for the journey. Pray for the support staff to see they are vital to the mission of providing hope and changing lives.
Maggie Cope
Blog Coordinator