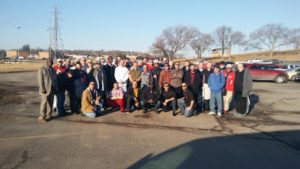 Thank you to Clark Osborn of Real Momentum for sponsoring 50 men with from the New Life Recovery Program to attend the Iron Sharpens Iron Men's Conference! And thank you to the families at Calvary Christian Church for buying their lunches. God is good to allow these men to come to such an important conference.
As iron sharpens iron, so one person sharpens another. – Proverbs 27:17
Please pray that they things they learned this weekend will be sealed in their hearts for lasting change.
Candace Gregory
President/CEO