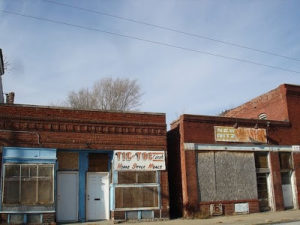 Every morning, I pray to God that He uses me to touch someone's life. I want to be a vessel for Him, used and directed to bring the peace and joy He so freely gives to others.
In one of my earlier blogs about the Streets of Omaha ministry, I shared the story of "Uncle." Uncle has since left his tent, reconciled with his son, and moved in with him. Now he gets to spend each day with his son and his two beautiful granddaughters.
When I saw Uncle last week, he had the biggest smile on his face and a glow like no other. I embraced him and told him how happy I was to see him. As he talked about the weeks since we had last seen each other, he began to cry.
I gave him a tissue and he looked at me with tear-filled eyes and said, "If it weren't for you, checking on me daily, praying for me, and giving me advice on ways to control my anger issues, I would not be here, out here enjoying my life with my family. I would still be in a tent on the street. I am so thankful for you and your heart! You truly care for me and I love you for that! Keep doing what you're doing, taking care of people. You touched my life!"
As he spoke these words, I cried! God used me to help Uncle with things he needed to be reconciled with his family. God is so amazingly and absolutely DIVINE! Sometimes we don't understand what He is doing or why, but it ALWAYS works for the greatest good! I am so grateful to witness how he places us where we need to be to change others, which often changes us too! Thank you God for this opportunity!
Misti Mitchell
Volunteer Coordinator