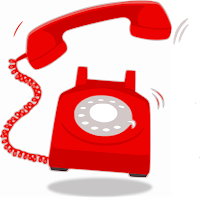 We all get phone calls that make us shake our head or wonder if the person on the other end understands exactly what they  are asking. Tara answers the Open Door Mission main phone line 5 days a week. She gets some very interesting requests, some are funny and some just make us wonder…do they really expect us to do that.
Here are some of Tara's latest favorites:
Women calls at 4:45 (we close at 5:00) needing a food pantry. She asks if the Timberlake Outreach Center would stay open till she gets there and gets her shopping done!
A gentleman calls to tell us he is staying at a friend's house for the night. Please let the Garland Thompson Men's Center know…the problem…he hangs up without giving us his name!
People often call and ask if the line at Timberlake Outreach Center is very long or if they are busy. The problem is we can't see the Timberlake Outreach Center from the Admin building.
We do try to go the extra mile to help others but sometimes we just have to shake our heads at some request.
Maggie Cope
Donor Relations Coordinator