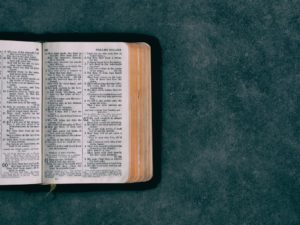 Every point of our Mission serves hurting people. I was the line attendant in  the Toy and Joy shop and met a woman we will call Elisa.
Elisa had 3 kids and was looking forward to a 4th. Well, that was until last week when she had a miscarriage at 30 weeks. Obviously, grief was still touching her and her family. She talked about how they lost their apartment in this time due to the hospital stay and they were now living with family. I pointed her to Open Door Mission's Permanent Supportive Housing as an option for her family in the future, but more importantly, I was able to pray with her. I was able to pray for her husband and 12-year-old daughter who was really taking it hard. She was terrified her mother was going to die too.
Our God is active all around in peoples lives and it is essential we reach out to them and remind (for the first time) them of God's love and care, in spite of the horrible times. Continue to pray for those we serve and your brothers and sisters serving.
Taylor Clinch
Permanent Supportive Housing Director