The tragic stories of Ahmaud Arbery, George Floyd, and now James Scurlock have had an immeasurable impact. My heart is heavy, as I am processing my own raw emotion in the face of these senseless acts. I do not have the right words to describe the injustice in our world today, but God does. "Speak up for those who cannot speak for themselves; ensure justice for those being crushed." Proverbs 31:8 (NIV)
The actions by many in our world today reinforce the racial injustice and senseless violence inflicted against people of color. This is not new news to the Open Door Mission ministry. There continues to be a stark difference between equality and justice in virtually every aspect of life – the criminal justice system, access to healthcare, employment, education, and economic opportunities. As a Christian, these issues are deeply impacting my family because my family includes brothers and sisters who are unified under the banner of Jesus Christ.
I ask that you come alongside the Open Door Mission and pray for our city, our community, our nation. Pray for the injustice to end. Pray for healing and peace. Pray that we come out of these tragedies changed for the better. Pray that we can love one another as HE loves us. Loving people is not complicated, but it is hard. These are days for the Church and Christians to live out the Biblical call to justice and to live out the proclamation of Romans 12:21, "Do not be overcome by evil, but overcome evil with good." (ESV)
At Open Door Mission, our team is committed to standing in the gap for those we serve. I appreciate your love, prayers, and support as we continue to be a voice for the voiceless and love relentlessly as Jesus loves.
Let's intentionally LOVE generously.
Sincerely,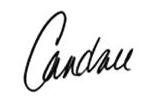 Dr. Candace L. Gregory
Open Door Mission President/CEO