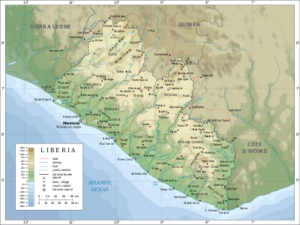 The other day I met with a young man who has parents of African descent. His father is from Liberia, and the family that he came from still lives there and actively participates in the spiritual beliefs of this country, including: witchcraft, voodoo, and other superstitions.
This young man was deeply drawn in to these practices when as a teenager he lived in Liberia for two years, and was also abused by his relatives during that time. He said that the country deals very severely with teenagers that get in trouble. He had some bitterness toward his parents and his father's family because of these very painful and difficult experiences.
Today, however, he found freedom in Christ for his own sins and the power to give forgiveness to those who have hurt him as well. When we talked about forgiveness, he remembered that Jesus said from the cross, "Father, forgive them for they know not what they do". Now he is beginning a new journey of faith, and he now knows that the power of Jesus Christ is stronger than the power of the enemy. Praise the Lord, for setting us all free from our old ways!
David Eischeid
Discipleship Counselor