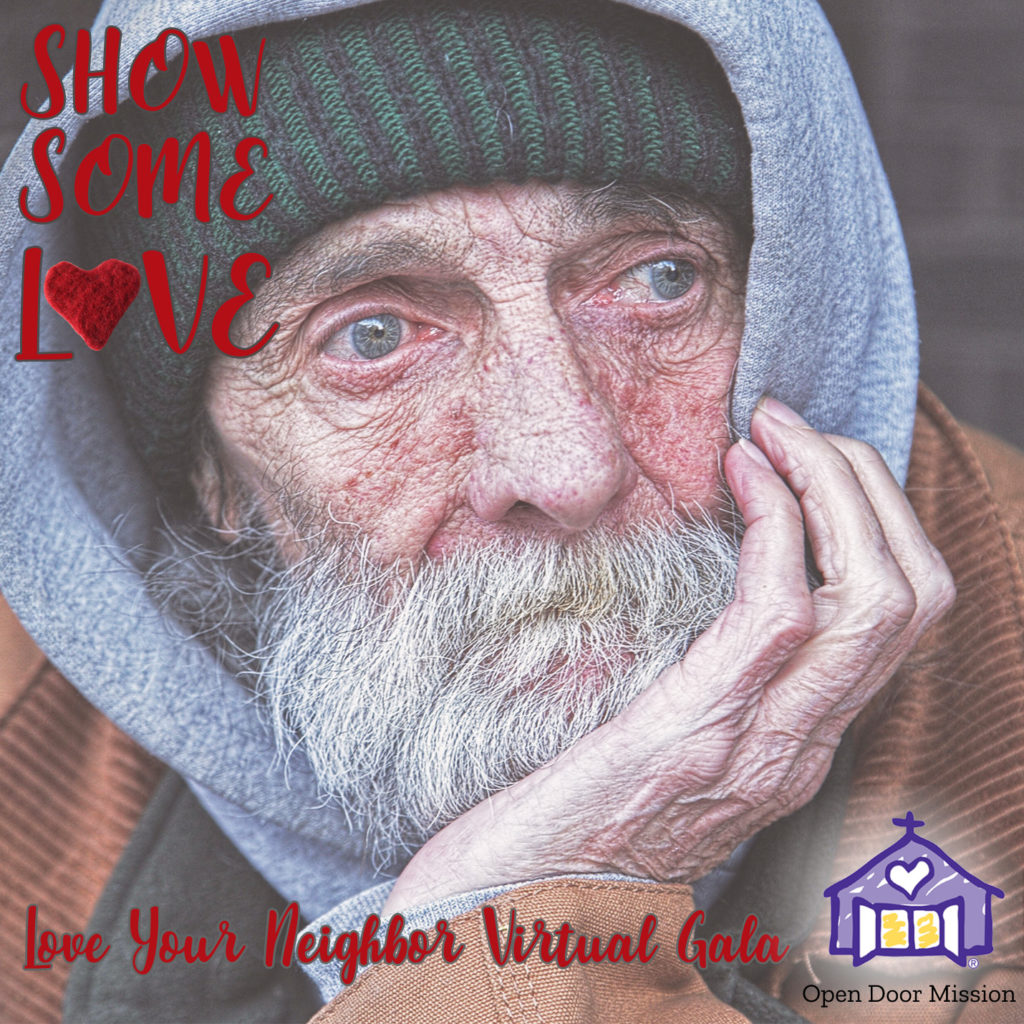 Love Your Neighbor Virtual Gala
WHEN: Saturday, October 10, 2020 | 7:00 PM – 8:00 PM

LOCATION: The comfort of your home with your family and friends. Reserve my seat for door prizes!

WHAT: Fun Program with Silent Auction, Live Auction, Games, and LOTS MORE!

WHERE/HOW: Event will be live-streamed through Facebook, Youtube, and on the Open Door Mission website from the Open Door Mission campus
Table Sponsorship for $750 will include a Watch Party Kit that contains balloons, prizes, and dessert! Plus details to make the night a success.
Join us for fun, prizes, inspiring stories, interactive games, and the opportunity to share HOPE for lasting change!
Everyone is welcome to join the party! When you reserve your seat, you will be entered into door prizes during the event.
Check back often for updates.
THANK YOU TO OUR SPONSORS: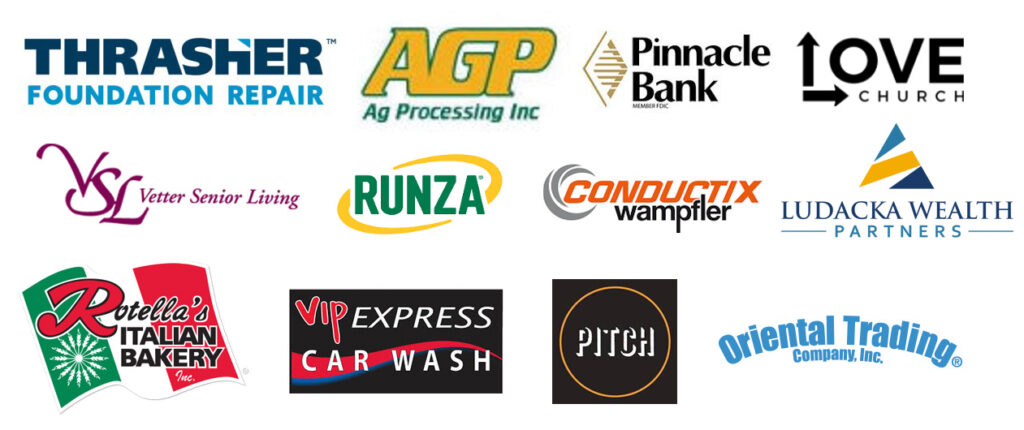 Wondering how to bid on auction items online? GiveSmart is easy to use on your phone, tablet, or computer!
First, you must register to place bids, purchases, or make a donation.
To do so by desktop, tablet, or smartphone:
2. Click Register to Participate
3. Enter the required information
4. Click Create my GiveSmart Account
Or you can register by text:
1. Text ODMAuction2020 to 76278
2. Follow the prompts from the texts received
Here's how to Bid &/or Donate. Bidding ends at 8:00 p.m. on Sunday, October 11.
By desktop, tablet, or smartphone:
1. Access the campaign, using the blue link in your welcome text or e-mail.
2. Choose an item, which can be found by clicking "Items" from home page. To donate, click "donate" instead.
3. Choose amount, either minimum bid or higher amount. Auto Bid will place minimum bids for you, up to the highest amount you're willing to bid.
4. Click "Bid" or "Donate"
By text:
1. Text item number as a reply to welcome text. You'll receive item details and minimum bid amount.
2. Text item number and bid amount (example: 102 300)
And if you are the winning bidder, here are our check out procedures:
Donors can pick up items at the Administration Building (2828 N 23rd St E, Omaha, NE 68110) Monday, October 12- Friday, October 16 from 8:30 a.m. – 5:00 p.m. or by appointment with Deb at 402-829-1503.
Any donations not picked up by October 30, will become the property of Open Door Mission.
Please contact Deb Saraka, Open Door Mission's Event Coordinator at (402) 829-1503 or events@opendoormission.org with questions.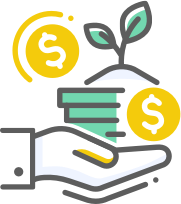 Can't Attend?
If you are unable to attend an event please consider financial support.