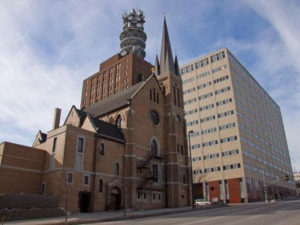 I just met with a young man who had some early exposure to demonic activity, which led to his involvement with drugs at the age of 15, particularly meth. This took him on a 16-year downhill journey of creating drug potions, casting spells, and serving the devil.
Last Saturday morning as he was walking the streets, he came by a Catholic Church and knew he needed to go in. Upon doing so, he opened the Bible and found himself reading about how Jesus promised to deliver the oppressed. Right then and there he realized he needed to get some serious help.
He had stayed at Open Door Mission earlier in the year for a couple weeks, trying to recover and earn enough money to get his own place. So he immediately knew where to go to get help. Now he knows that Jesus Christ is more powerful than the devil, that God the Father has a great plan for him, and that he can now start walking as a new creation IN CHRIST.
David Eischeid
Discipleship Counselor