Our Mission remains the same
The story of Open Door Mission during COVID is an encouraging story to me. During these past 8 months with the challenges of COVID-19, the need for a home has never been more important. And for those without a home, a place to be safe was critical. At Open Door Mission, thanks to your incredible faithfulness, we have been that home for many people.
What comes to mind when you hear the word home?
Perhaps you think of a safe place to eat and sleep. A place for families and friends to gather. A place to live, laugh and learn. A place you are loved, respected, and cared for. Many of those who come through our doors have never experienced a true, loving home before. They may simply be seeking a meal, shower, and shelter, but with your help, they will also experience "home"—perhaps for the first time ever. Even without COVID, the people who come to our door are already in crisis. Many are fighting an addiction. Sometimes they've lost their job, their spouse, or their health. Nearly all come with a sense of hopelessness driven by a lack of healthy relationships. But because of you, we stand ready to provide the key components that make up a good home: shelter, food, safety, security—and the love of Christ. These give hope to hundreds of people, each and every day, across all of our campuses. Adhering to the CDC and Department of Health guidelines, the potential for infection requires extra cleaning, disinfecting, temperature and symptom checks, but at the heart of our services is the building of relationships with each and every person through the love of Christ. This love and care make everything else possible. How do you convince hundreds of men, women, and children to stay in place and wear a mask without the trust of relationships and the sharing of love? I believe the most important thing they give is not on any guideline list. It is the love and care that is shown to people which demonstrates they matter to us and to God! 
As a member of the Open Door Mission family, you have shown this love and care in your outpouring of prayers and financial support, not just now, but faithfully over time. COVID has certainly been a crisis that has required care, but the heart of Christ is to show love at all times. His example was to show love to so many that others ignored: a disabled man waiting by a pool for years … a woman at a well living in shame … or a short man who climbed a tree just to get a glimpse of Him. I can't thank you enough for your incredible love and support during this crisis.
Most of all I want to thank you for your faithfulness to all those who come to our door in the midst of their own personal crisis. You allow us, through your gifts, to show them the love and care of Christ each and every day. You make it possible not only to save their lives, but—through Christ—to offer them the opportunity for complete life transformation. 
I'm so thankful for all you do and the opportunity to serve with you.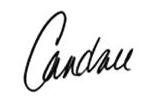 Dr. Candace L. Gregory
President/CEO
10 Ways to Make A Difference From Home