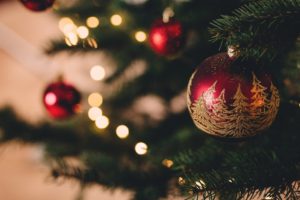 The Open Door Mission team was able to help even on Christmas EVE:
A single dad and 15-year-old son who got to Omaha at 1:00 am. we were able to house and provide Christmas gifts.
A single mom had all her paperwork and was coming to get gifts for her children. This obviously was new to her. She hadn't signed up. We were able to get toys from the extra at Lydia House.
A mom, dad, and sibling were flown in to Children's Hospital from western Nebraska because the daughter was unconscious and feared she was going to die. She is doing remarkably better and we were able to help out with clothes for family and a distraction for the sibling. Dad is a real cowboy. He had boots with spurs on them. They did not have time to bring anything.
We had a donor call earlier in the week and was afraid she would not be able to bring her adopt a gifts as her children were sick and her husband was in the hospital with two broken arms. She said she would try her best. She called and was able to bring the presents. I suggested she wrap her husband in bubble wrap from now on and she laughed. He broke his arms falling at indoor baseball practice. He is a coach.
The Project Santa program served more than 6,007 children in need.
Adopt a Guest program provided more than 816 men, women and children with wrapped gifts on Christmas Morning.







Candace Gregory
President/CEO