Last week, Mayor Jean Stothert held a press conference announcing the federal government was giving the City of Omaha over $100 million through the ARPA Community Block Grant Funds.   It was mentioned at the press conference and in writing that the ARPA funds would be supporting programs such as homelessness, hunger and shelters in our community. 
Those 3 words – homelessness, hunger and shelters – bring to people's minds Open Door Mission. Many supporters, volunteers and partners began to contact Open Door Mission with celebration and glee of potential supportive funds. 
I want to take a moment to clarify that Open Door Mission did not receive ARPA funds.  I'm disappointed for the guests, tenants, students, patients and consumers that Open Door Mission serves as we are a solid investment for the government with 90 cents of every donation received going directly toward guest services.
These last few years have been hard on everyone, especially our neighbors experiencing homelessness during a global pandemic. The increase in gasoline, utilities and food is causing a bigger demand for food assistance and services, while donations are down.  Homelessness does not take a vacation. WE need your support more than ever before.
For more than 68 years, Open Door Mission has been serving the poor and needy with safe shelter, nutritious meals and quality CARE because of YOU and our generous community. 
I am thanking you in advance for making Open Door Mission, YOUR Mission!
Sincerely,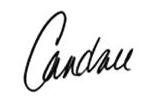 Dr. Candace L. Gregory
President / CEO
Open Door Mission