The cold months of winter, the demand for shelter, poor health are mixed together with cold viruses, the flu virus and all variety of germs and that equals illnesses. Open Door Mission is blessed to have a clinic on site, managed by Nurse Terry. She dispenses lots of TLC, as well as over-the-counter medications. The clinic has a LARGE medicine cabinet and during the cold season needs restocking often. We need your help restocking. Open Door Mission has a list on Amazon (Amazon Smile) that you can use to shop and send without ever going out into the cold weather or crowds.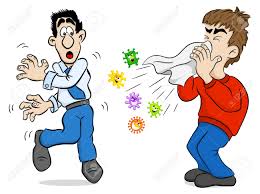 These are some of the medicines we need to help our guests get healthy and stay healthy. We need:
DayQuil, NightQuil, Decongestants (like Mucinex), Ibuprofen, Acetaminophen, Cough Drops/Throat Lozenges are all needed for treating symptoms. Like most medicine cabinets items like Band-aids, antibiotic ointments, eye drops and anti-itch creams. Anything you can donate will help Open Door Mission and Terry make sure we stay healthy. Thank you for caring.
Maggie Cope
Blog Coordinator