Last week at shift change, we ended with a word of prayer. In the prayer, we boldly asked God to save someone here at Open Door Mission that night.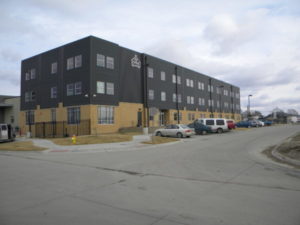 Shortly after our meeting, the Garland Thompson Men's Center Director, Pat McKernan, met with one of the newer men in our New Life Recovery Program. He had me sit in with him for this meeting. Pat went over some expectations for the program, and as we talked, the man shared some of the things he has gone through recently.
The man had been at the brink of death. That is no exaggeration. In learning this, Pat and I went over expectations for the program to be successful and continued to explain the expectations of God's requirements to be saved, which include faith and trusting in Jesus for our salvation.
This man received the gift of God and went from not knowing his eternal destination to knowing he has eternal life in the work of the cross of Christ! Hallelujah! Please keep this man and all others going through our life-changing programs in your prayers.
Greg Johnston
Health Care Case Manager