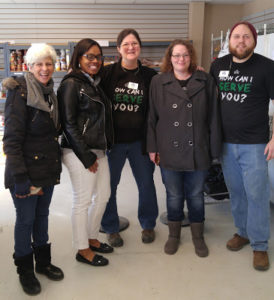 Keiyona is our new Master's level Public Health Intern. She will be helping at our Council Bluffs Family Outreach/Donation Center, working with guests to provide healthy, nutritional food pantry boxes, listening to their health concerns, and guiding them through the healing process.
She has past experience volunteering at the Timberlake Outreach Center, so she has a special connection with the working poor that we serve. Tuesday through Friday you will find her blessing our team and guests in Council Bluffs. I'm excited for this new venture, and know that it will increase our impact!
Be sure to stop by our Council Bluffs location to meet Keiyona and our other wonderful staff members who serve families and individuals there.
Kate Fischer, LIMHP
Free Health & Healing Clinic Director