At Open Door Mission we try to give our guests some "off campus" experiences to help them grow in their spiritual life. Zachary is one of the men that spent special weekend learning about being a "Marked Man" for Christ. His story is especially relevant because today is "Evaluate Your Life" Day. Here is his story in his own words.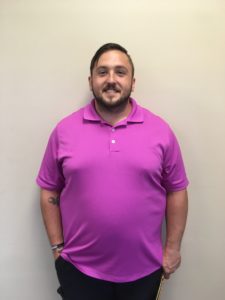 The opportunity I had this weekend at Marked Men is something that words alone cannot truly express. If someone would have told me that I was going to experience such a life-change in a 24-hour period, I would have shunned it off as balderdash.
I learned a lot about myself, as well as what my relationship with Jesus truly entails. The guys that staffed the event shined a new light on what being a "Marked Man' truly is.
We got an opportunity to look at five wounds that every man struggles with; Deceit, Fear, Anger, Sadness/Loss, and Shame, and see exactly how those wounds can/have affected our lives as well as our Christian walk.
I got a chance to empty my overfull cups of all these past traumas in my life, share my deepest secrets with other men without fear of judgement, and begin filling my cup up again with the powerful grace and love that Jesus Christ offers to anyone who seeks Him.
Overall, I would have to say, this has been one of the greatest experiences of my life. I started off the experience as a lost, broken, and seemingly hopeless individual, and left with a new outlook at life. I know now, that God does have a purpose in my life: To reach other men who are struggling and help them to find the renewing power that comes from Jesus Christ. I couldn't possibly think of anything better to do as a service to the One True King.
Zachary
Maggie Cope
Blog Coordinator